Metal Roofing vs Asphalt Shingles - which option really is the best choice?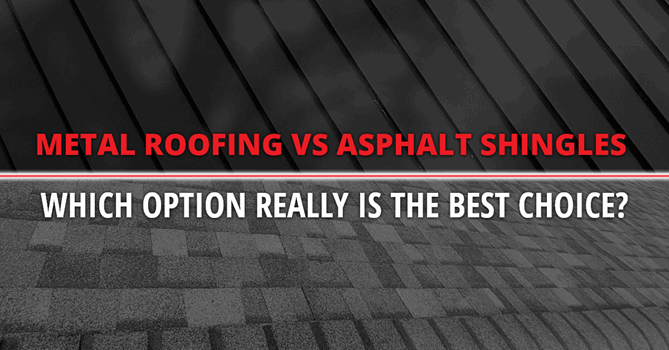 A roof replacement allows you to ensure your home is well-protected from the elements. Having a new roof can also give your home an updated look. Regarding roofing materials, metal and asphalt are two options to consider.
Should you choose a metal roof or asphalt shingles for your Rhode Island or Southeastern Massachusetts home? Weighing the pros and cons of metal and asphalt roofs can help you make the best decision for your roof replacement.