How To Choose The Best Shingle Color For Your Roof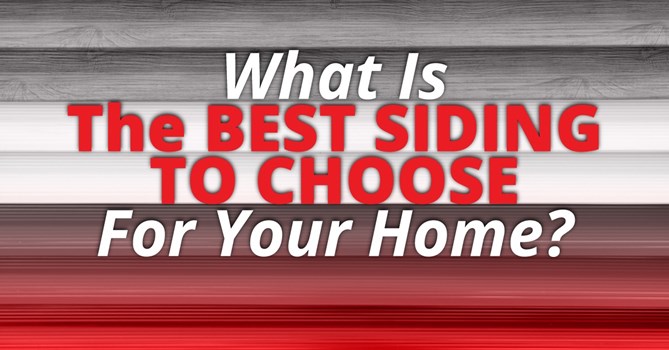 What dessert is best? That's a silly question, of course, because we all like different things, and some of us do not even like desserts. What color of shingles is best? Is that also a silly question? Yes, since color is completely subjective. But can some colors help your home? Worse, can some colors detract from your home? And does roof shingle color matter?
Architecture
Your home's architecture influences shingle color, surely. Certain color palettes work well with specific architectural styles. Modern architecture that consciously blends into natural surroundings benefit from earth-toned shingles. Recreating the intense, rich colors of the Victorian era works with Victorian and Edwardian homes. Of course, the graceful and cozy Cape Cod home deserves roof shingles that draw on history and work well with wood shingle siding.
Classic homes—Dutch Colonial, Tudor, Greek Revival—benefit from darker, neutral shingles in grays and middle-toned browns.
Sometimes you want your roof to complement the main exterior color. Sometimes you want your roof color to pop, to be a highlight that contrasts with the siding.
Other factors to consider:
Your home's position on your property—close to the street, set back, elevated?
Sun angle through the four seasons—the roof must be aesthetically pleasing year round
Predominant exposure—southern exposure is generally warmer while western and northern exposures are cooler
Climate
One factor to consider, especially in weather-challenged New England, is climate. Colder climates invite darker shingles, since the darker colors absorb heat and can help cut your energy bills.
With the steep pitches of many Rhode Island and Massachusetts roofs, a lot of roof exposure can mean tremendous heat loss under light-colored shingles.
If you have a home that heats well but struggles to cool off in summer, consider light shingles that qualify as Cool Roofing under the federal Energy Star program.
Cozy Home
If your house is nestled into a natural environment—a wooded lot, a coastal home among the dunes, or a dramatic cliffhanger—you may opt for a roof color that blends into nature. That same home design on an open lot among similar homes may benefit from a moderately bright roof to set your home apart.
I've Just Made a Huge Mistake
Your home's value is tied to location, location, location; that's an ancient truism. But your home's value is also tied to choices you make in siding, landscaping, and shingle color. Exterior designers caution against going with a momentary trend like an extremely bright color.
Other caveats:
Small houses look smaller beneath dark shingles
Light-toned siding looks washed out beneath lightly colored shingles
On a larger home, light-colored shingles can look toy-like
Choosing a shingle color that stands out sharply in your neighborhood is often a political and aesthetic mistake
Lighter colors across a large color field like a shingle roof appear larger, so avoid choosing a color based on a tiny sample; request a large sample card and hold it against your siding, against the sky, and against your natural surroundings
Listen to your local residential roofer. Tap your roofer's installation experience and pay attention to diplomatic, carefully worded cautions against particular colors. Your roofer may even relate a story of clients who, after installation, realized their mistake, a mistake they have to live with for at least 20 years.
Whoa, HOA
A major consideration in selecting a shingle color for your Rhode Island or Massachusetts home may be out of your hands:
If you live in a community overseen by an HOA, you may have a very limited palette of shingle colors from which to choose; consult your HOA and roofer before investing in a full roof replacement
Part of the process in full roof replacement in an HOA-governed community is getting that all-important written approval of your shingle selection, even if that color is one of the pre-approved choices.
Value
With full roof replacement, your goal is not just to provide a safe, secure roof for your Rhode Island or Massachusetts home. You also want to have an eye on future home value. Retain or even boost curb appeal by selecting a neutral or muted shingle color to entice prospective buyers.
Personal
Once you get past any factors beyond your control, the selection of shingle color comes down to personal preference. Use your neighbors as an open air catalog for choosing the right shingle:
Color
Tab cut
Thickness
Style
Take advantage of your residential roofer's years of experience in selecting the ideal shingle color. Your roofer has installed every color available and can recommend a palette to work with your home's architecture, your natural surroundings, and your neighborhood. Couto Construction proudly serves homeowners in Southeastern Massachusetts, Cape Cod, and Rhode Island with the finest in roofing services. Contact Couto Construction today to see how we can help you select the ideal shingle, color, and style for your home's roof.