Big50 honors for Couto Construction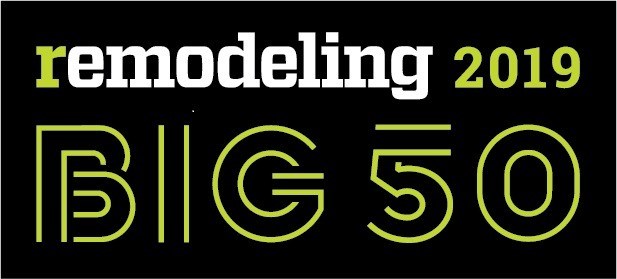 Couto Construction's Big 2019 just got bigger. As in Big50 bigger.
Remodeling Magazine, the leading publication in the home improvement industry, named its Big50 recently and chose Couto Construction as one of the magazine's premier companies.
"We can't believe it. We're humbled and honored," said Couto Construction co-owner Jason Couto.
"It's been a tremendous year," said co-owner Derek Couto, referring to national awards from Owens Corning and winning SouthCoast Media Group's Best of the Best for the second straight year.
Since 1986, Remodeling editors, columnists, industry leaders, and the companies themselves make the nominations each year. Following a lengthy evaluation and interview process, the editors select the 50 individuals who exemplify the best of the industry that year, and who have something to offer other remodelers in proven practices.
This year's Big50 includes full-service remodelers, home improvement firms, and specialists in specific parts of the homes, such as roofs, kitchens and bathrooms. Some have a history going back decades, while others are just a few years old. "There's no single strategy here and no lack of competitors for their services," Remodeling's introduction to the list declares. "What Big50 firms share is a culture that celebrates employees and customer service above all."
The Big50 awards will be presented at a dinner at the Remodelers Summit and Awards Gala in Orlando, Fla. The 2019 Big50 winners are featured in the July-August issue of Remodeling, which is read by more than 150,000 professional remodeling contractors. Longer profiles of the winners are posted on the Remodeling website, remodelingmag.com.
You can read the story on Couto Construction here.
Watch as Derek and Jason Couto explain what it means to be recognized.